Sympathy Arrangements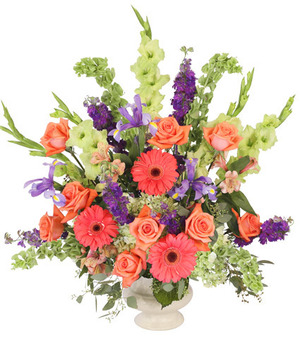 Bittersweet Evening
Funeral Flowers
Send joyous blooms in celebration of the life of a dear friend with the Bittersweet Evening funeral arrangement that is perfect for any funeral, memorial service, or wake. Vibrant Gerberas and roses surrounded by luscious hydrangeas and purple irises bring out the bright spirit of someone you will never forget.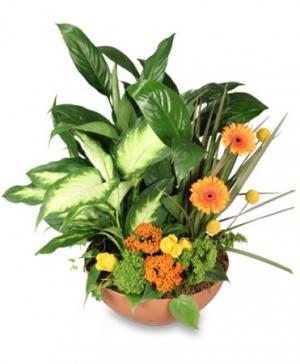 Botanical Garden
Plants & Fresh Flowers
Get away to a garden of paradise with this stunning dish garden! Overflowing greens are brought to life by a touch of bright flowers to create a fresh, beautiful look to brighten your home. Treat yourself to this stunning mix of plants and blooms, or send Botanical Garden to someone you love today!
A sympathy arrangement is the perfect way to say what you need without saying anything at all. Flowers uplift spirits and remind us of happier occasions. For sympathy arrangements or any type of funeral flowers in Rowley MA, COUNTRY GARDENS FLORIST is here for you.