Home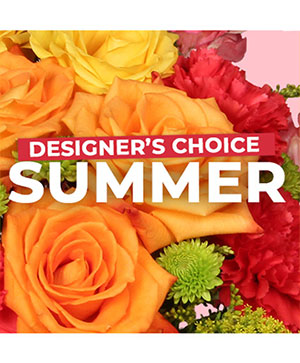 Summer Flowers
Designer's Choice
Summer is the time for fresh flowers! Bring that sunny outdoor feeling indoors with our Designer's Choice Summer Flower Arrangement. We'll create something that will have you celebrating the beauty of the brightest season of all! A colorful bouquet is exactly what you need to warm up your summer home.
More Info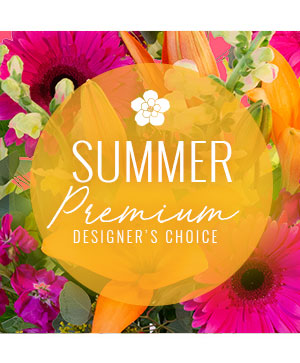 Summer
Premium Designer's Choice
These flowers are hot, hot, hot! Spice up the summer with an extravagant floral arrangement. There's nothing better than getting flowers, especially summer ones! You can trust our designers to make something sunny and show-stopping—the perfect gift or home decor!
More Info
We can only accept orders for delivery in our local area only - Rowley, Ipswich, Byfield, Newbury, Newburyport, Salisbury and Georgetown.
Due to our limited availablity to fresh flowers from our suppliers, subsitutions may be necessary.
Thank you for your understanding.