Home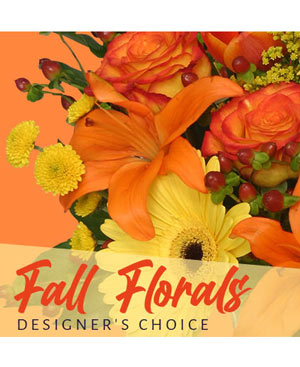 Fall Florals
Designer's Choice
These flowers capture the beauty of fall in an arrangement designed by our expert florists! The bold colors of autumn are the perfect mixture of tones for your home. Surprise someone you love with a fall arrangement or treat yourself to some fresh, new decor!
We can only accept orders for delivery in our local area only - Rowley, Ipswich, Byfield, Newbury, Newburyport, Salisbury and Georgetown.
Due to our limited availablity to fresh flowers from our suppliers, subsitutions may be necessary.
Thank you for your understanding.